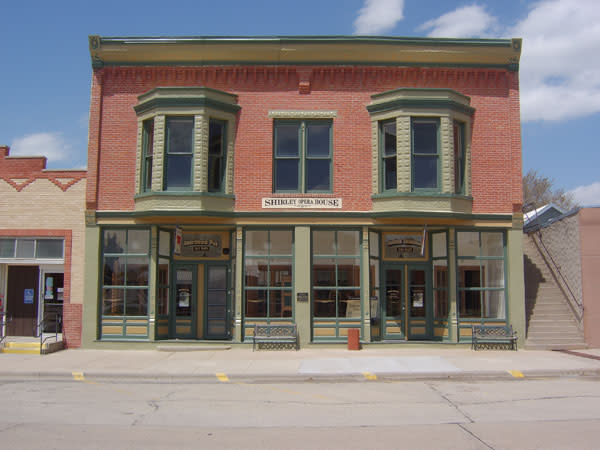 When canned music no longer sets your toes tapping, you can find live music on the Great Plains that will. Come to the historic Shirley Opera House (formerly the Aberdeen Steakhouse & Pub) in Atwood, Kan., where independent singer/songwriters – performing original material – entertain audiences in an intimate, dinner-theater atmosphere. [[endteaser]]

"Our artists perform a wide range of music genres – everything, that is, except hard rock and hip hop," says co-owner Alice Hill. "We offer bluegrass, blues, folk, jazz, western and more. Here, we're all about the music."

And the Shirley Opera House's playlist proves it. With a full performance schedule running into summer of 2012, you're bound to meet new favorites. Discover working cowboy songs performed by Steve Cormier, blues on Dorian Michael's acoustic guitar, the sounds of Australia with Grayson, or the subtle finger-picking-style guitar of French-born Claude Bourbon. Because of the Opera House's naturally good acoustics and small size (seating about 50), the music is often played unplugged or only slightly amplified.

Come at 6 p.m. to enjoy a meal before the show or at 7 p.m. simply for the performance. Either way, you're guaranteed an evening of world-class entertainment in an authentic, old-West setting.

Erected in 1907, the Opera House is on the Kansas and National Registers of Historic Places. And it represents for the region the important, turn-of-the-century development when the wild West was being tamed with social civilities, such as musical performances. Since its construction, the grand, red-brick building, with its wooden floors and tin ceilings, has served as a café, dentist's office, grocery store, saloon and even a meat locker. But music was its original calling and music has once again become its destiny. Come tap your toes in Atwood. There's a seat waiting for you.