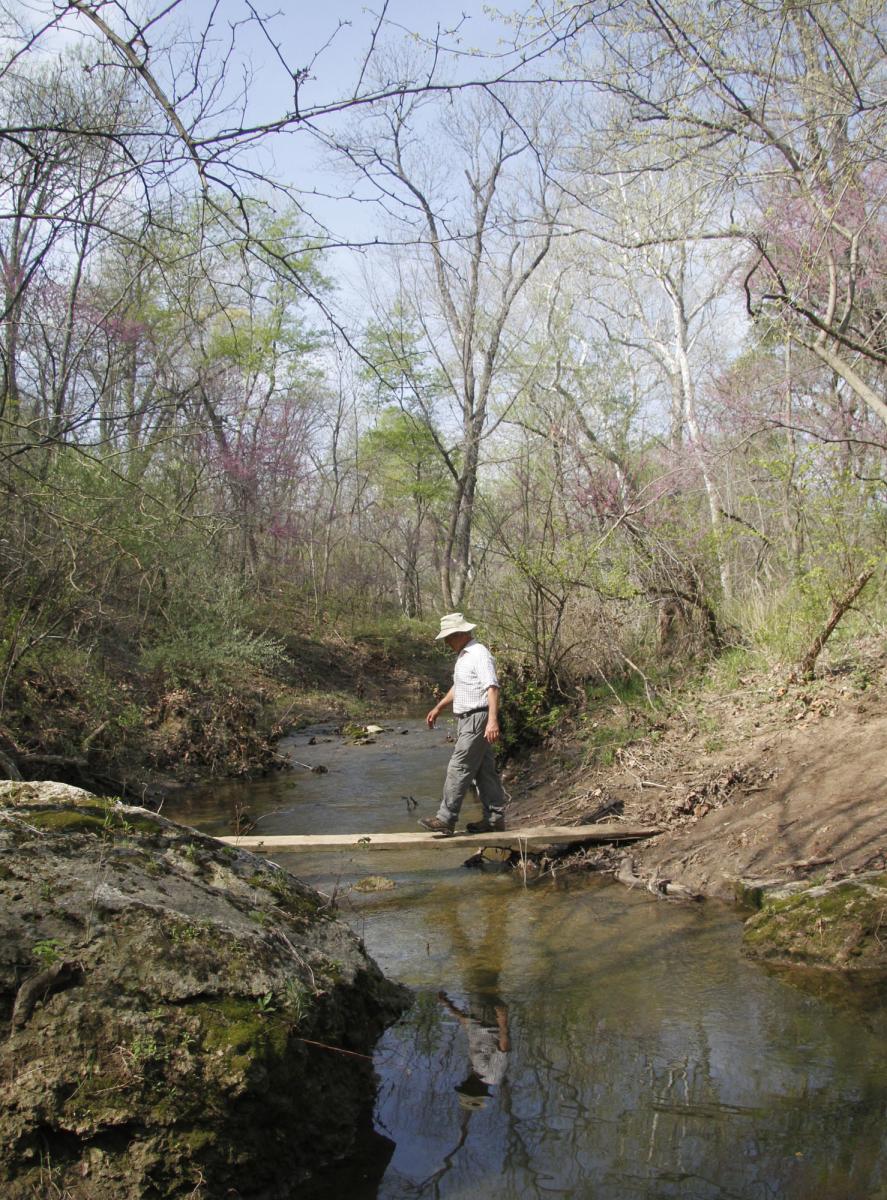 Kansas is home to some large, legendary state parks that span thousands of acres. I've enjoyed the days it's taken to explore about every trail, fishing hole and campground at most. But there's also a special park that seems to offer just as much enjoyment, but on only a fraction of the amount of land.
Elk City State Park is 857 acres notched into the rugged Chautauqua Hills of southeast Kansas. It sits along the shore of 4,500-acre Elk City Reservoir. Since neither have gained a lot of attention, I'd given the park little thought as I came and went across the state.
Ignoring the small park was a huge mistake. The roads around the reservoir are fun as they rise, fall and twist around the rugged country. A sign on one of the many bends sent me down a road and into an area that spread wide across the lake's shore.
"Peaceful," "secluded," "gorgeous," were words that quickly came to mind as I cleared the entrance.
The park is in one tract and within the area barely a square mile are excellent examples of tall grass prairie and the kind of timber and hills most Kansans don't know exists within our borders. The campgrounds are appropriately named.
Timber Road is mostly primitive sites tucked back into towering oak/hickory hardwoods. Prairie Meadow Campground sits in a prairie of big and little bluestem, Indian and switchgrass and seasonal wild flowers. Sunset Point gives great views of the sun setting across the middle of the lake. Comfort Cove is just that, a comfortable and peaceful camping area beside a broad cove.
The park has about 94 campsites, from primitive to full utilities, and a single, deluxe cabin. It has a nice beach, playground, boat ramps and can have good angling from shore. Some of the best spring crappie fishing in Kansas is in a huge cove in the park, where the great-tasting fish love to spawn. The lake also has good angling for white bass and several species of catfish.
Channel cat can be caught from shore most of the year. A current world-record flathead catfish, weighing 123 pounds, was caught near the lake's dam about 25 years ago.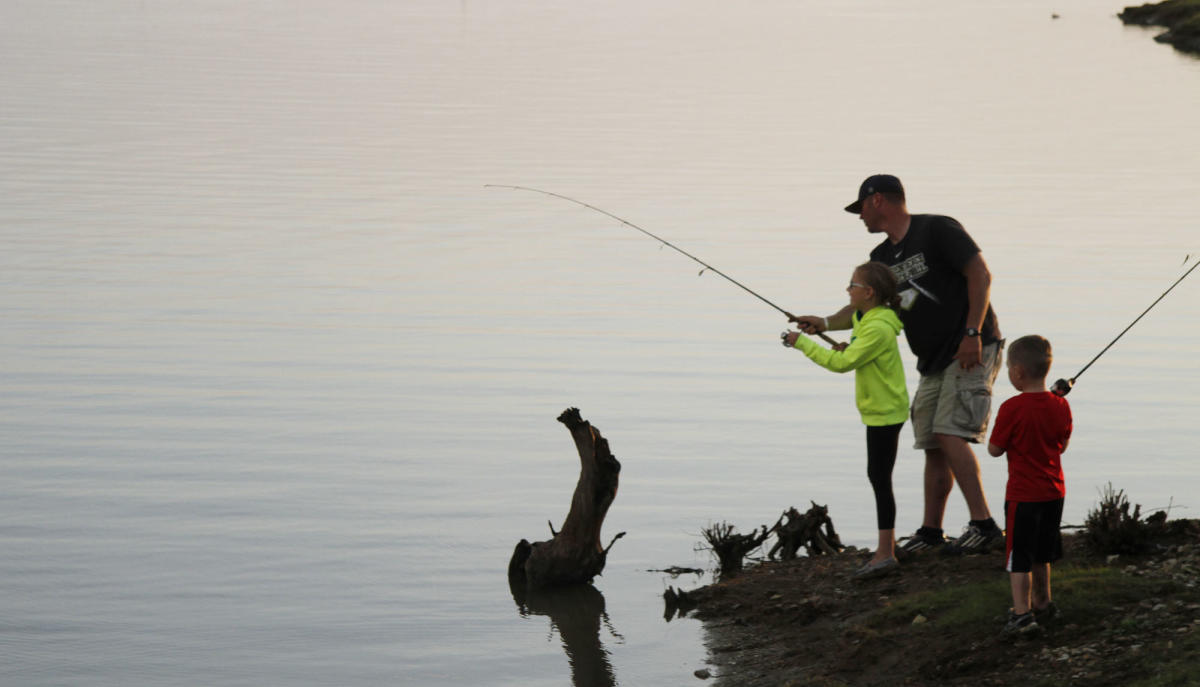 The park's well-maintained roads are perfect for peaceful biking. I stopped and watched a pair of grandparents slow-pedaling along, one on each side of their young, beaming granddaughter and her pink, frilly bike with training wheels.
I met a guy biking across the nation who'd deterred a few dozen miles out of his way to camp at what he'd heard was a pretty and peaceful state park. He wasn't disappointed.
And for those who want to challenge themselves physically, Elk City State Park has access to great trails. Table Mound Trail is a fantastic hike for casual hikers wanting to tackle something of moderate difficulty. The 2 1/2-mile, each way, trail starts in the park, traces the lake's shore then starts a serpentine course up into some positively mammoth rimrock. I was an hour later than planned getting back from that hike I was so impressed. The rocks had tight passageways, caves, two-story bluffs and wild flowers growing from hairline cracks in the stone.
For Gonzo-hikers, there's the nationally-known Elk River Trail near the state park. It's 15 miles one-way, and no places does the trail take "the easy way." It goes through miles of the same gargantuan rimrocks, up and down steep slopes and across clear streams that can lead to waterfalls. Some experts rank it as the best trail in Kansas and one of the best woodland hikes between the Appalachians and the Rocky Mountains.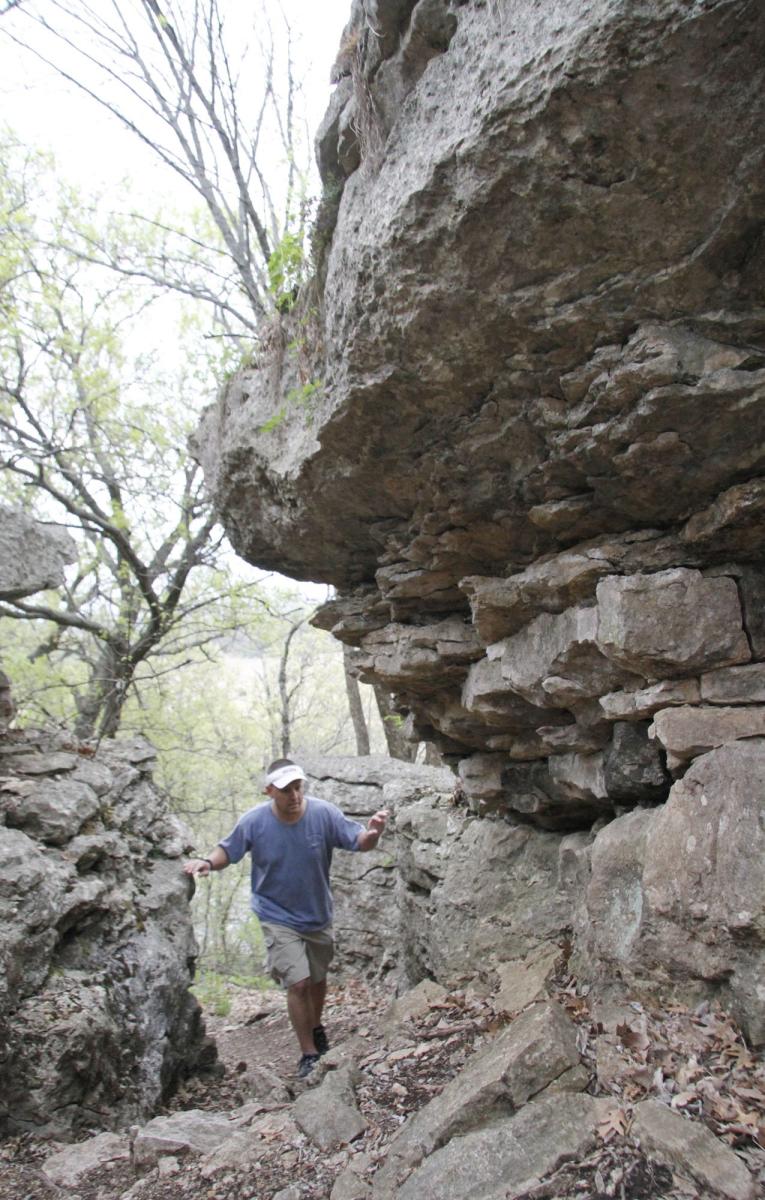 No doubt those who complete the entire Elk River Trail in a long day are going to need a place to relax afterwards, take a hot shower and maybe spend an hour or two healing sore muscles around a campfire. The cozy state park is perfect, and just minutes away.
I don't know if I'll ever do the entire trail in a day. I will, though, certainly make a weekend of it and will be staying in some secluded campsite in Elk River State Park.
Remember when I mentioned the words of my first impression as, "Peaceful," "secluded," "gorgeous?" You can add "addictive," to the list, too.