One of the best things about being a hunter and living in Kansas is I'm never far away from quality hunting and fishing opportunities, even in the dead of winter. Most people assume once deer season is over for the year, the next big hunting opportunity is spring turkey, but they're sorely missing out on one of the most fun and challenging hunting opportunities available, coyote hunting.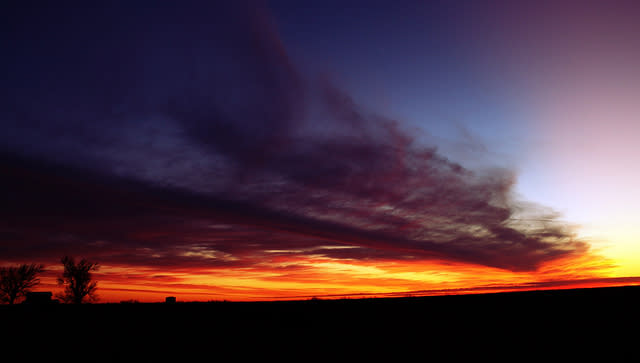 The first time I was introduced to the sport of coyote hunting was a cold, mid-January day. It was a late Saturday afternoon, with lots of sun and a little wind, in central Kansas. We sat on the top of a small knoll, with 360° views of the surrounding farmland, wooded waterways and a thick pasture to our north.  It was a beautiful, refreshing, successful hunt… exactly what my mind and body needed after deer season and the perpetual slump that follows.
Few people realize that coyote mating season usually starts in February and into March, which makes it a prime time for successful coyote hunts. Coyotes are not legally classified as furbearers in the state of Kansas, so they can actually be hunted all year long. While many people think coyote hunting is somewhat trivial, everyone should give it a try, at least once. The thing to remember about hunting coyotes is that they are predators, they're the ones that spend their lives hunting and they can hear a mouse squeak from 300 yards away. Hunting a hunter, and doing so successfully, can be extremely fulfilling.
One of the great features about coyote hunting in Kansas is that their population extends over the entire state, making the sport relatively available to anyone interested. Predator calls, either hand or electronic, can be found in almost any outdoor store and both types of calls have been found to be effective in the field.  The best time of day for hunting and calling in coyotes seems to be in the early morning or late evening hours, as they're primarily nocturnal.
The funny thing about coyotes is sometimes they make it easy and make themselves readily available, other times they give you a lesson in patience and persistence. The moment I learned this was my first topic for the TravelKS blog, I immediately made plans to get out in the field, take some amazing pictures and show off the entertaining and successful parts of a good coyote hunt. Yet, this was one of those lessons in patience and persistence. Instead, the only good photos I shot were of the expansive Kansas sky, as the sun set and lit the clouds on fire.  A sunset like this makes an unsuccessful hunt worthwhile because with views like these, who needs television?

Elizabeth Peterson is a lifetime resident of Kansas, an avid outdoorswoman, and a new mom. She spends her free time in the great outdoors, hunting and fishing, and writing about her life and passions on her personal blog DeerPassion. You can also find her on Twitter, @DeerPassion.