Experience cooked-from-scratch flavor in Amish-influenced restaurant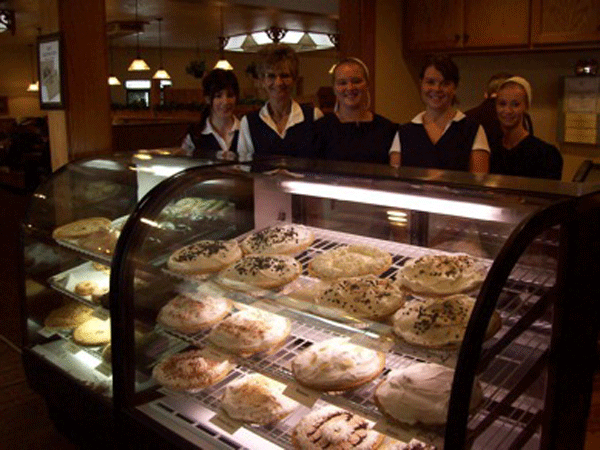 Large restaurants capable of serving tour bus guests and motorcycle groups often cut corners to save time and expense. But when Mike Miller and his father, Joe, opened Carriage Crossing Restaurant and Bakery in Yoder, Kan., in 1994, they drew from the Mennonite faith's penchant for thoroughness and quality.[[endteaser]]
"Our goal was to create a restaurant," says Mike, "that offered the same great food you can find in your smaller mom-and-pop cafes across America, only on a larger scale."
To do that without sacrificing quality, the Millers created a kitchen where the staff can easily make their products from scratch.
"We still peel thousands of pounds of potatoes each week for our homemade mashed potatoes," Mike explains. "We make all of our gravies from scratch. We bake homemade bread for many of the sandwiches we serve, and homemade rolls are served with each meal. Our customers rave about our homemade pies and cinnamon rolls. We feel like customers can tell a difference when you make food from scratch."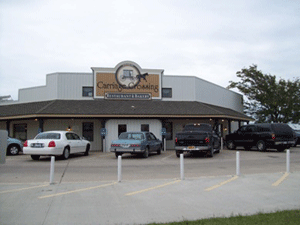 Carriage Crossing's fine traditional foods are served up in a community known for its traditional Amish and Mennonite influences. Amish women feel comfortable working at the restaurant and Amish families are frequent guests. "We've created the perfect environment," Mike says, "that allows the general public to get a glimpse of Amish life without the Amish feeling exploited."When you visit the restaurant, be sure to consider:
A family-style fried chicken dinner with green beans, homemade bread, and mashed potatoes and gravy
Grilled cod or rainbow trout fillet served with homemade tartar sauce and freshly sliced lemon
Hormone-free and locally raised meats such as chopped steak, pork chops or German country sausage from Yoder Meats.
A hot roast beef sandwich served with mashed potatoes and gravy
One of the nearly 25 homemade pies, including Blackberry Cream, Coconut Cream Cheese, Dutch Apple, Pecan and Strawberry Rhubarb.
Learn more about Carriage Crossing.