Baking concepts made easy, courtesy Chef Tess
Stephanie Petersen has an easy-going, affectionate manner in front of audiences. It should come as no surprise that alter ego Chef Tess Bakeresse shares those proficiencies. One is always smiling and confident, the other outgoing and possesses just a bit of drama queen qualities.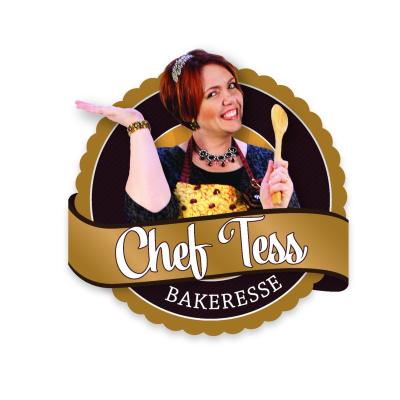 The overlap is natural and should be fairly obvious, as culinary fave Stephanie Petersen slips into her stage and onscreen, slightly-diva persona as Chef Tess. Known to break into operatic voice while delivering baking tips, Petersen is a traveling sensation and author of four books, beginning with "The Gourmet Food Storage Handbook" and continuing into "The Meals In A Jar Handbook."
Petersen shares vast baking knowledge and affable sense of communal teaching during National Festival of Breads events, which take place June 8 at Manhattan Conference Center, 410 S. Third Street. This competition and companion events started in Wichita in 2009, and continued in Manhattan (2011). NFOB repeats every odd year to follow a biennial schedule.
As America's baking sweetheart, Petersen operates from a home base of Arizona where she became a classically-trained chef with instruction from Scottsdale Culinary Institute. Her zest for baking projects is prevalent in YouTube videos with combined 300,000 views, many brief sessions focus on Honeywell "meals in a jar" theme complemented by Petersen's simple solutions to baking and dining.
Chef Tess was Petersen's creation as a loving homage to her mother, and those occasions when mom's oft-hasty attempts to verbally spit out Steph would yield "Tess" trip-ups. As her studies into trademarks showed Chef Steph already taken, "Chef Tess" became the easy and clear alternative.
Parental guidance drove Petersen's uncertain original pursuit toward professional chef status.
"The coolest thing to me is my parents were my biggest supporters when I decided to attend chef school," Petersen proclaims. "They said, 'If that's what you feel passionate about, let's do it'."
Petersen's personality radiates, in part from drama classes and maybe those cheerleading days, or the genial love for sharing her professional gifts. She prefers to dabble personal knowledge with fresh concepts and pass those ideas along to audiences. Monthly travels take Petersen to events like NFOB in Manhattan and March's International Artisan Baking Expo in Las Vegas.
While in the World's Entertainment Capital, Petersen glad-handed with pizzeria proprietors and they mingled together like diced pepperoni slices with marinara and mozzarella.
"I've always enjoyed being in front of an audience," Petersen concedes. "One thing I really, truly love is to see people's eyes light up and that A-ha moment."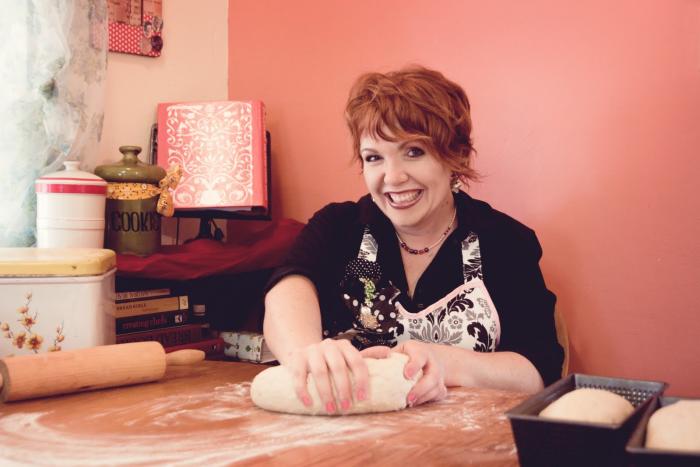 Her own moments of occupational brilliance presently arrive as R&D lead for Panhandle Milling, a flour and grain manufacturing company and widely-recognized flour distribution brand. Petersen continues to blog and submit content for national food manufacturers' websites, and her upcoming Kansas Wheat-sponsored NFOB sessions detail "Basic Bread Tips" plus "Braiding Breads and Decorative Bread Slashing." At NFOB, she'll be on-hand to sell and sign her books.
Multiple culinary paths led to cooking segments for ABC15 Arizona and Fox-10 Phoenix, and eventually "Cooking with Chef Tess" on Heartland TV Network. Petersen takes a community philosophy to her teaching segments, to grow the baking village "pie" for participants who enjoy the hobby that's blossomed into her profession and puts bread on the family table.
"I've never felt like it's giving away secrets," Petersen professes. "You share and give away what you know to help people to learn and grow."
During lead-up to NFOB contests (eight finalists in two categories), Petersen/Chef Tess follows Brian Hart Hoffman of Hoffman Media and Bake from Scratch magazine, sponsored by Red Star Yeast. June 8 baking sessions are part of the day's events at Manhattan Conference Center adjoined by Hilton Garden Inn, south of downtown Poyntz Avenue (non-perishable food items garner NFOB entry).
King Arthur Flour's Libby Treadway directs "Bake for Good," and Charlene Patton instructs on soy additives for "Baking with Young Families." Additionally, "Ask the Bakers" is a six-session expertise guided by Sharon Davis and Connie Nieman, Home Baking Association sponsors.
Find more information on the day's events at Nationalfestivalofbreads.com. See you in Manhattan, June 8 at America's Breadbasket for Bread Fest 2019.