Considering coming to Kansas this camping season? If you've never traveled by RV in Kansas, it's time to taste the wild beauty and subtle pleasures of the Sunflower State's state parks.
The four state parks this post features are easy to reach from I-70. All four offer something unique for RV campers to enjoy, so let's dig deeper and discover why these parks are favorites with visitors to Kansas.
Historic Lake Scott State Park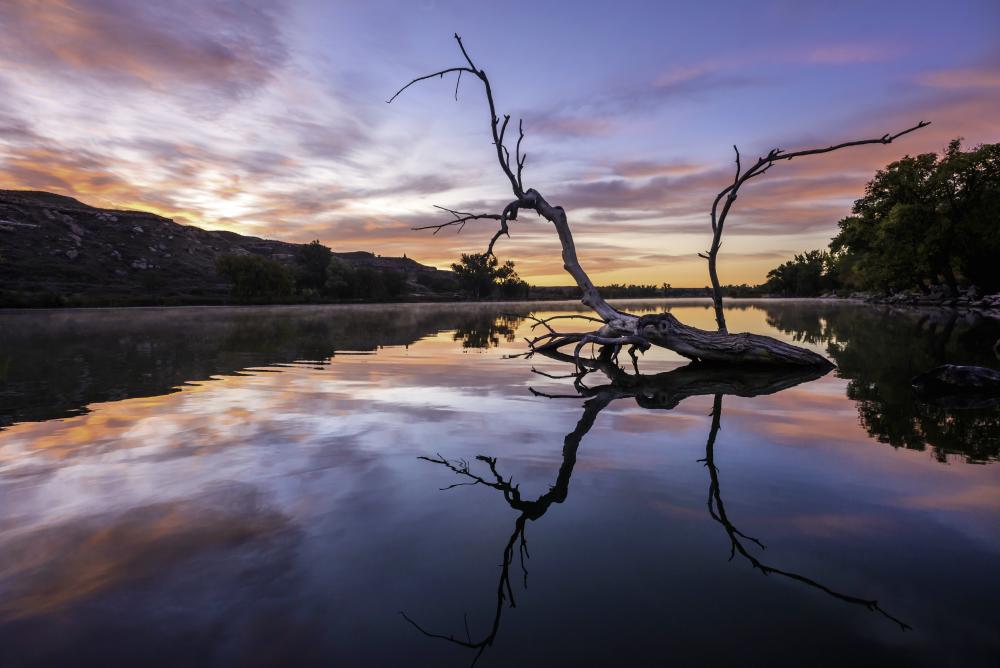 Let's begin with Historic Lake Scott State Park, a pleasant surprise on the Sunflower State's western prairie. Where I-70 swings north to make its run to the Colorado border at Oakley, turn south instead on US-83 and travel the Western Vistas Historic Byway.
What tempts RVers to stay here? This state park offers fifty-five utility campsites, including some with 50-amp power. Some sites can be reserved in advance; others are available as walk-ups. Modern showers and a dump station keep your camping experience comfortable.
In addition to inexpensive camping, a 100-acre lake, surrounded by wooded canyons and sandstone bluffs, is a favorite with paddlers. Hiking, fishing and learning about the state's rich history are other ways to spend time while at Lake Scott. You can explore the ruins of an ancient Taos Indian pueblo (El Cuartelejo) within the state park, and Battle Canyon, the site of the last Native American battle in Kansas, is minutes away. There's also the Steele home, a 19th-century homestead preserved as a museum at Lake Scott.
Wilson State Park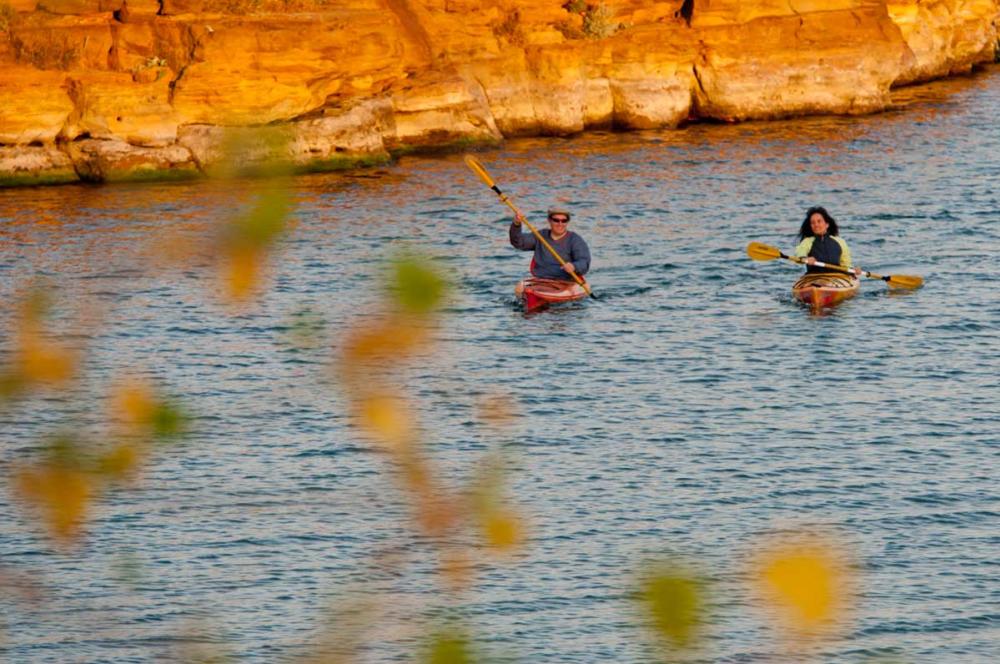 This ruggedly beautiful state park is located just north of I-70 on K-232 between Salina and Russell on the Post Rock Scenic Byway. A 9,000-acre reservoir forms the centerpiece of this vast recreation oasis, providing boating, fishing, swimming, hiking and camping.
Tucked into the stunning Smoky Hills of Kansas, Wilson Lake welcomes RVers with one-hundred-forty especially scenic utility campsites. Shower houses, a dump station and a marina add to your camping experience at Wilson State Park.
You'll be stunned by the beauty of the lake's soaring rock formations and the solitude you'll find among whispering prairie grasses. Plan to take to the trails for the full Wilson Lake experience.
Kanopolis State Park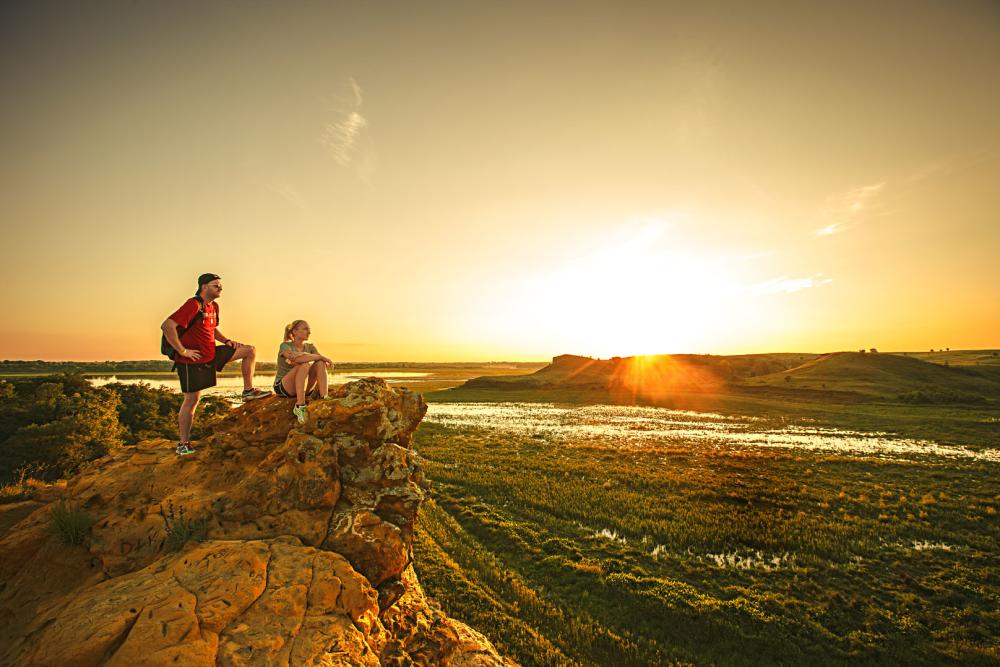 If you're traveling I-70, Kanopolis Lake is less than an hour's drive south on K-141 along the Prairie Trail Scenic Byway. It's well worth the journey—RV campers at Kanopolis State Park will find tree-lined, lakeside campsites waiting. The journey is also memorable, as the Smoky Hill River winds its way through scenic hillsides that speak of earlier times.
The state park's seven campgrounds are located in the Langley Point and Horsethief areas, offering one-hundred-thirty utility sites. RVers report the full-service marina also keeps them coming back to camp. One more plus—the park is well equipped for equestrian campers.
This park's trails lead to secret caverns, quiet streams and the windy shores of the lake itself. Don't miss the chance to stretch your legs and see for yourself at Kanopolis. Here's a bonus tip for Kanopolis RV campers—you'll also want to see the surreal rock formations right next door at Mushroom Rock State Park.
Milford State Park
One more state park along the I-70 corridor is prized by fishing and RV camping fans alike. Milford Lake, about 30 minutes east of Abilene via I-70 and US-77, is the largest reservoir in Kansas at more than 15,000 acres.
Seven campgrounds within Milford State Park meet the needs of every style of camper, with fifty full hook-up sites and ninety water and electric campsites available. Well-spaced, nicely maintained campsites help keep even the busiest weekends enjoyable. Boating and fishing are by far the favorite outdoor activities, with especially good fishing for walleye, several species of bass and some record-breaking catfish.
You can explore the region's rich variety of wildlife in the immense preserves opposite the state park. A nature center and fish hatchery are also fascinating side trips.
From boulder-strewn valleys to wide-open prairies, the state parks in Kansas near I-70 are a delight RV travelers shouldn't miss. Choose one now as camping season hits full stride. You'll wonder why it took you so long to discover the pleasures of RV camping in Kansas state parks.