Texans know a thing or two about the old west, but when writer Matt Pryor visited Dodge City he wrote, "Dodge put the wild in Wild West." He wandered the red brick streets to get a feel of the history, but had the good sense to take advantage of some modern conveniences, too.[[endteaser]]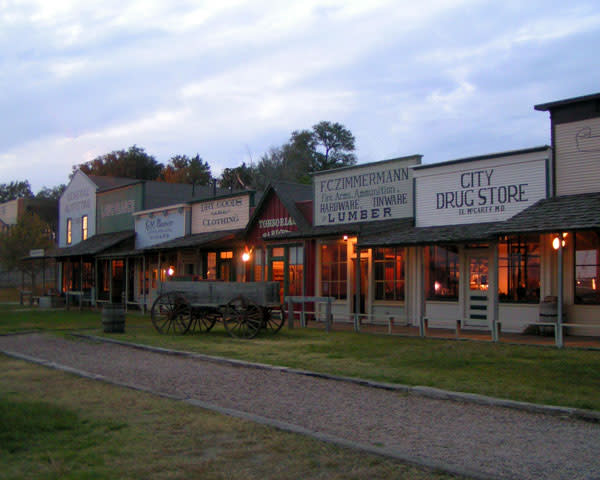 He took some time for a cold sarsaparilla in the Long Branch Saloon and immersed himself in the living history of Front Street. Matt good-naturedly chalked up his gambling loss to a true cowboy experience, just like those who came before him. He did bed down in a bit more comfort than the old time cowboys would have, so he would be well-rested for a visit to see the Santa Fe Trail.
Then Matt did something we really love – he told other people about his visit to Dodge City. Read more of his story in the Dallas Morning News.

Patsy Terrell makes her home in Hutchinson where she writes, reads and ponders life's big questions like where to find homemade pie. Alternately she takes to the road and shares her experiences at various online locales. She is passionate about connecting with others through traditional and new media.