The Kansas motto Ad Astra Per Aspera (to the stars through difficulties) aptly describes the trajectory Black Kansans have followed over centuries of oppression and hardship. As the Kansas Territory was being settled in the 1850s, a deeply unsettling era known as Bleeding Kansas began. Proslavery and free-state advocates engaged in a vicious exchange of words and weapons, eventually leading to Kansas suffering the highest rate of casualties of any Union state during the Civil War.
Ultimately freedom prevailed, with formerly enslaved African Americans starting their own towns in the "promised land" of Kansas during the Reconstruction era of the 1860s and 1870s. One of those settlements, now known as the Nicodemus National Historic Site, remains as the oldest and only Black settlement west of the Mississippi River.
Nearly 80 years after Nicodemus was settled, the landmark Brown v. Board of Education U.S. Supreme Court case proved that the journey to equality is ongoing. At Monroe Elementary School, home to Topeka's Brown v. Board of Education National Historic Site, jarring Colored and White signs in hallways remind visitors just how recently in our nation's history school segregation was lawful.
As the mission continues, be moved to work for freedom and justice by visiting the eight sites of The Kansas African American History Trail. Each spot shines a light on Kansans who have charted a course "to the stars," envisioning brighter days in the decades ahead.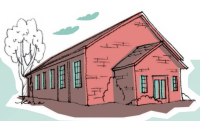 Nicodemus
At its peak in the 1880s, this African American settlement had a population of nearly 500, with a bank, hotels, churches, general stores and a newspaper. Around 20 residents remain today, as do five preserved historic buildings. Explore exhibits in Nicodemus Township Hall, now a Visitor Center.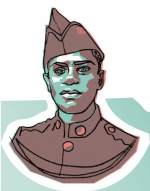 Leavenworth
The Buffalo Soldiers—among America's first all-Black peacetime regiments—remain mostly unsung heroes. In the former home of U.S. Army Capt. William Bly, a Buffalo Soldier in World War I, learn more about these regiments as well as other local and national African American history.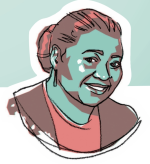 Wichita
Within the former Calvary Baptist Church, learn about the achievements of many Black Kansans, including Hattie McDaniel, the first African American to win an Academy Award (for Gone with the Wind), and former star NFL running back Barry Sanders.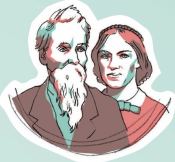 Topeka
Abolitionists John and Mary Jane Ritchie opened their home to freedom seekers as part of the Underground Railroad network in the late 1850s. John also helped write the free-state Kansas Constitution. Tour the home—considered to be Topeka's oldest.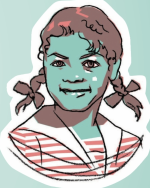 Topeka
In the once all-Black Monroe Elementary School, interactive displays and a restored kindergarten room help tell the story of the case that ended segregation. The auditorium houses a poignant multimedia presentation covering our country's history of racism, and a mural across the street from the site depicts themes of equality and justice.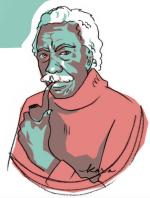 Fort Scott
Born in Fort Scott, Gordon Parks became the first African American photographer and writer for Life magazine and the first African American to write and direct a feature film for a major Hollywood studio. See a collection of his photography and awards (plus furniture from his home).
Lawrence
Opened in 1904, the historic Carnegie Building once housed the Lawrence City Library, one of the town's few unsegregated public facilities. It now serves as headquarters for the Freedom's Frontier National Heritage Area, a 41-county region of eastern Kansas and western Missouri that preserves a vibrant lineup of historical sites.
Osawatomie
Abolitionist John Brown attacked proslavery settlers in this area, sparking the years of retaliatory fighting known as Bleeding Kansas. Within John Brown Memorial Park—where the initial battle took place—this site hosts exhibits and events in a refurbished log cabin.
Dig into more enriching historical sites and experiences in the 2022 Official Kansas Travel Guide.