Take a tour or take in a show at one of these meticulously restored theaters and opera houses, each showcasing some of the finest local and national entertainment.
WORLD'S FAIR TREASURES
Local banker J.C. Rogers fulfilled his dream of a world-class fine arts center in his town by journeying to Chicago's 1893 World's Columbian Exposition, bringing back fair artwork and architectural pieces (including the eagle that still sits atop a parapet). See fair memorabilia, such as the world's first pressed souvenir pennies, on free tours or before enjoying local concerts and musicals.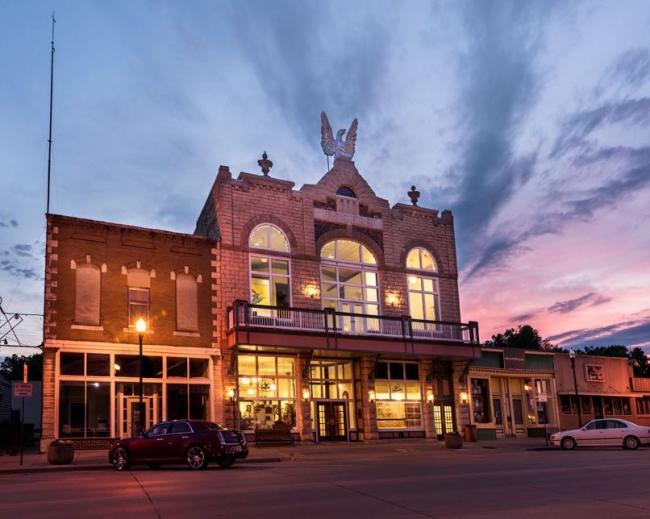 Credit: Doug Stremel
GOLDEN STUNNER
Sparkling chandeliers, glittering gold leaf, mirrored ceilings and an ornate staircase reflect the Art Deco style of this 1931 building, which now hosts music acts such as The Wallflowers and Gladys Knight.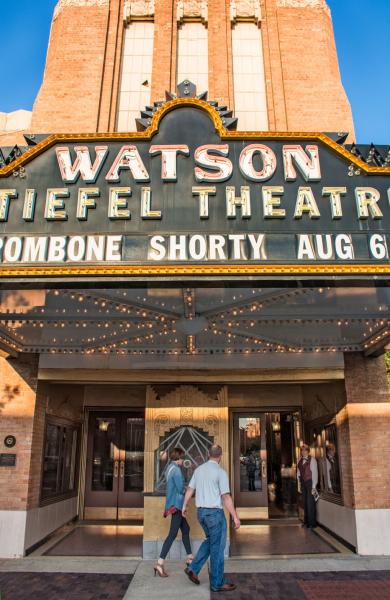 Credit: KDWPT
NAPOLEON'S LEGACY
Civil War Col. Napoleon Bonaparte Brown hired renowned Kansas City architect Carl Boller to design this theater in Renaissance style. Take a docent-led tour of the 1907 opera house, which occasionally features touring musicians. One highlight: a massive drop curtain depicting the original Napoleon Bonaparte on horseback.
PACKED WITH NOSTALGIA
Open since 1905, the Plaza is billed as the world's oldest continuously operating cinema. Need proof? There's photo and newspaper evidence scattered throughout the lobby. The autumn-gold building houses a small Movie Memorabilia Museum with props, including a serving dish from Titanic and an Ollivander's wand from the Harry Potter series. The double billing of cinema and museum makes it more than worth the hour drive from Kansas City.
DETAILS, DETAILS
An intricate mural above the proscenium arch reflects the 1913 redecorating of this 1888 arts venue that offers guided tours and intimate folk, rock and country concerts.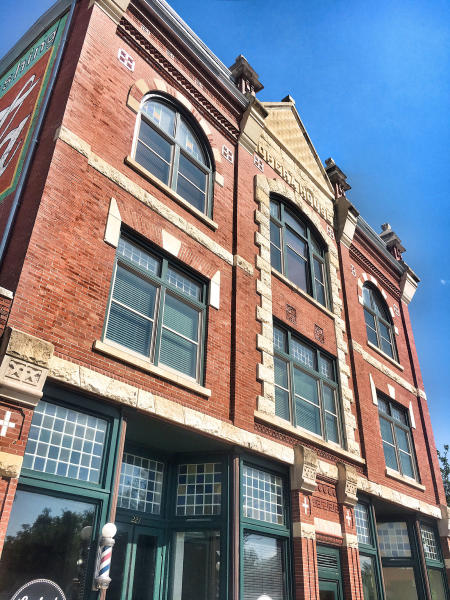 Credit: Jess Hoffert
THE COMEBACK KID
After a fire in 1898, this theater was rebuilt by adding limestone walls to what remained
of the 1882 redbrick building. The striking structure hosts local theater and bands.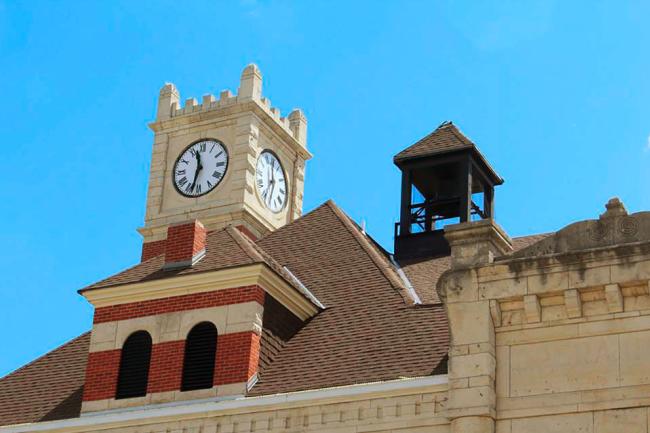 Credit: Cecilia Harris
CONCESSION KING
Oscar's Lounge, which replaced the original balcony and projection room in this 1918 theater, serves burgers, wings and bloody marys before first-run films and live acts.
Explore Kansas' full array of arts and entertainment options here, and check out the 2018 Kansas Official Travel Guide for more ovation-worthy experiences.