Are you ready to have the best summer ever? Exploring Kansas is a great way to add a little fun to your summertime adventures. Not sure where to get started? No worries! We've got a few ideas for apps that you can download to help make this the best summer ever! 
1. Sunflower Summer
This app from the Kansas State Department of Education allows Kansas families to explore our Sunflower State and have their admission covered at select attractions. Kansas residents with students enrolled in pre-K through 12th grade are eligible to access 1 FREE ticket per child, as well as free tickets for the legal guardians. Enrolling in the program is easy! Head to SunflowerSummer.org to learn more about the app and get any questions you may have answered. The program runs from May 28 – August 14th, 2022, so make sure to download the app TODAY! 
2. CampIt KS
Ready to get out in nature? Kansas State Parks are a great place to get away from it all. But when you're ready to really immerse yourself in nature and go camping (or even if you'd like to venture halfway and rent a cabin) you can download the official Kansas State Parks reservation app, CampIt KS.

3. Wild West Country Museum Passport Program
Museum-lovers and competitors at heart will LOVE this app challenge put together by the Wild West Country tourism region. Visit museums in the region, complete the challenges, earn points and have a chance to win some cool prizes! The Museum Passport will remain open throughout 2022, and prizes will be distributed in January of 2023. Once you have the app downloaded, be sure to use the code 'JUAGCB' to find the Wild West Country passport! Learn more here.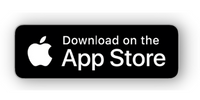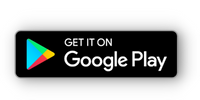 5. Go Outdoors Kansas
Hunters and anglers are sure to want Go Outdoors Kansas, an app that you can take care of licensing and boat registrations with. If you have previously downloaded the HuntFishKS mobile app, you'll want to delete that version since it's no longer operational. The new, improved Go Outdoors Kansas App allows users to quickly view all purchased licenses on-the-go, regulations and sunrise/sunset times in the field, and report harvests immediately after hunting. Customers may also conveniently register and renew water vessels through the new system.

7. AllTrails
This app is a must-download for hikers of all skills! You can explore with confidence with AllTrails maps, reviews and user-submitted photos of the trails you're excited to conquer. You'll find hundreds of Kansas trails documented on AllTrails, from State Parks to community created trails.

8. Freedom's Frontier National Heritage Area
History buffs will love the FFNHA app! The Freedom's Frontier National Heritage Area focuses on three main themes: shaping the frontier, the Kansas/Missouri Border War and the enduring struggle for freedom. The heritage area includes dozens of sites in Kansas, and the app will help you discover the most dramatic and exciting sites that you'll want to visit. The app includes a dynamic library full of interactive tours and is a top-notch interactive experience.