Kansas has some serious shops to celebrate. Not quite finished with holiday shopping? Explore unique Kansas gifts and charming stories – in person or online. Give someone you love something special from Kansas.
1.  Kansas Spirits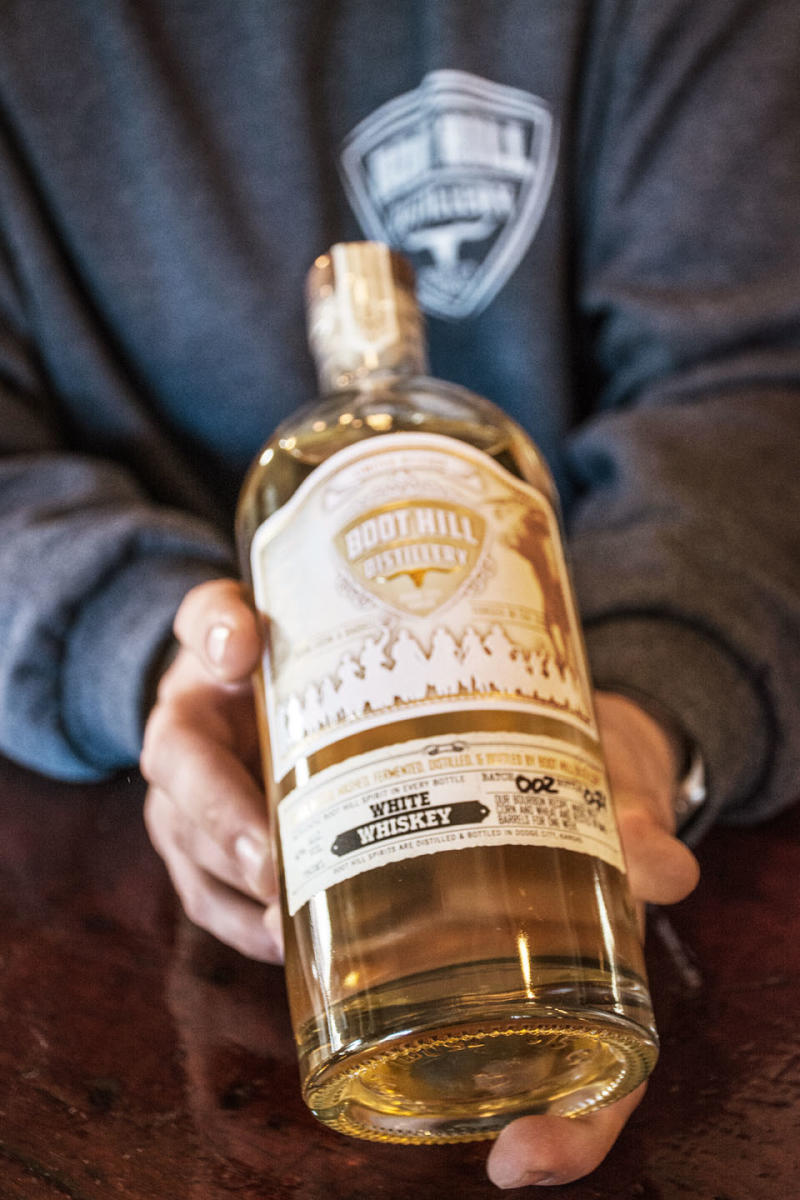 The Wheat State Wine Company began in 2008 when they planted their first vines on a farm just southeast of Winfield, Kansas. They knew their goal from the start – make the best wine in Kansas. With careful attention to detail and a methodic approach, they started making wine in 2011. Their wine won "Kansas Wine of the Year" honors in 2012, along with several medals at national wine competitions. Wheat State Wine offers free wine tastings and tours of the winery and vineyard anytime on Sunday from noon to 6 p.m.
In 1989, Free State Brewing Company became the first legal brewery in Kansas in over 100 years. Since opening the doors on Mass Street in Lawrence, Kansas, they've been working day in and day out to be a haven for people who love beer – where good beer and good food can inspire rich conversation and memorable experiences. The most important ingredients to this 14-barrel brewhouse are the care, respect and enthusiasm the knowledgeable staff has for each and every beer that they make. Free State Brewing now produces bottled beers in the expanding bottling facility. Visit Sunday from noon to 11 p.m., Monday through Wednesday from 11 a.m. to 11 p.m., and Thursday through Saturday from 11 a.m. to midnight.
The Boot Hill Distillery began its story in 2014 when two western Kansas farmers decided to invest in western Kansas' first-ever craft distillery. Dodge City's history – born from a barrel, forged in the dust – made it the obvious choice for the distillery's location. The building is located on top of the original Boot Hill Cemetery. With a craftsman's eye for the highest quality ingredients, locally grown grain, and a dedication to ethically sourcing ingredients they can't produce in-house. The Boot Hill Distillery is open Thursday through Saturday from noon to 10 p.m.
2.  Handcrafted Chocolate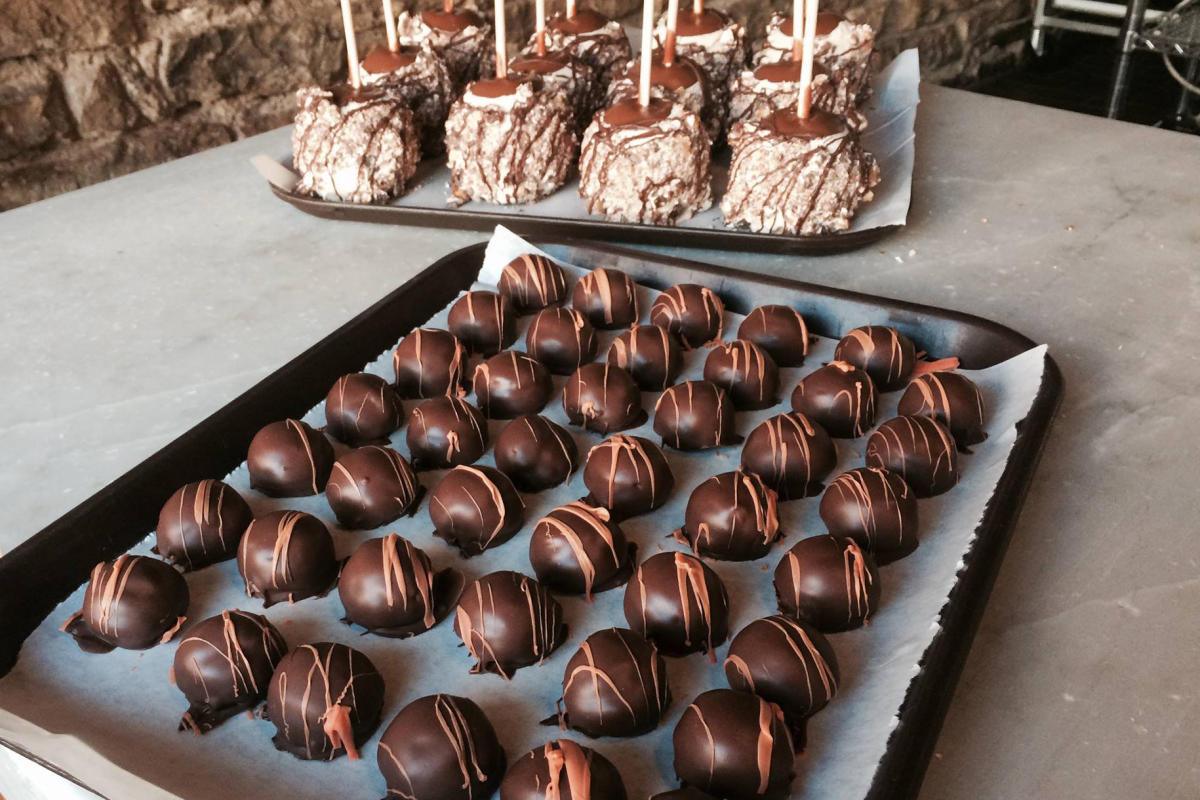 All candies, chocolates and drinks at Cocoa Dolce are handcrafted in house in small batches without preservatives. No batch of chocolate is kept for longer than four weeks. All ingredients, from caramel to marshmallows and peanut butter, are handmade with love – their chocolates are not only delicious but their ingredients are also responsibly sourced, grown and produced. There are two Cocoa Dolce locations in Wichita, Kansas. They are both open from Monday through Thursday from 10 a.m. to 9 p.m., and Friday and Saturday from 10 a.m. to 10 p.m.
Investing their hearts and hands in fine chocolate and confectionary, Hazel Hill is a symbol of their dedication to a family tradition – currently operated by a third generation chocolatier. They only use the finest ingredients, fresh cream and butter to produce handmade treats that explode with flavor. Made the old fashioned way, by hand in small batches, you'll taste the craftsmanship in every bite. Hazel Hill's heritage thrives through every delicious morsel. Located in Topeka, they are open Monday through Thursday from 10 a.m. to 7 p.m., and Friday and Saturday from 10 a.m. to 9 p.m.
A specialty sweets shop in Emporia, Kansas, The Sweet Granada features handmade gourmet chocolates as well as other confections and gifts. They take pride in offering a large selection of gourmet confections made with premium ingredients. In the heart of Emporia's growing arts and entertainment district next to the historic Granada Theatre, customers can enjoy watching the production team while browsing confections in the retail shop. The Sweet Granada is open Monday through Saturday form 10 a.m. to 7 p .m., and Sunday from 11 a.m. to 4 p.m.
3.  Midwest Beauty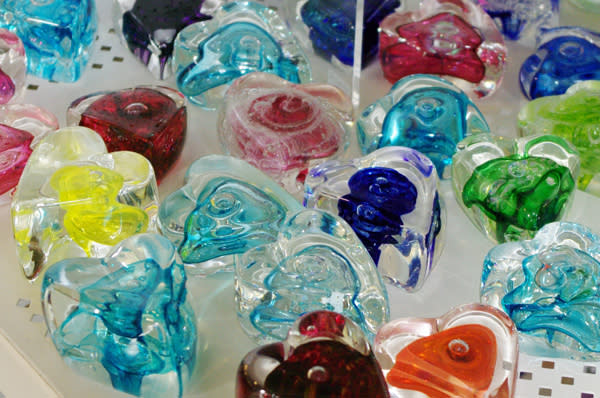 Rollin Karg is a renowned glass artisan from the Midwest who creates sculptural pieces from molten glass. Karg Art Glass is brought to life through Karg's dynamic use of color, which adds a unique dimension to the piece. Karg prefers to use traditional glassmaking techniques, but also adds his own inventive techniques to each project. Karg Art Glass is located in Kansas at Bearden's Stained Glass, Overland Park; Courtyard Gallery, Lindsborg; Glass Impressions, Manhattan; and Phoenix Gallery, Lawrence.
Judith Mackey has been a professional artist for over 50 years. One of the first artists of the Flint Hills Tallgrass Prairie, she opened the Flint Hills Gallery. A native Kansan who still resides in the Flint Hills, Mackey paints what she is most familiar with – landscapes of the prairie, working cowboys and the ranch life that surrounds her rural home. The Flint Hills Gallery is located in Cottonwood Falls, Kansas, and is open Tuesday through Saturday from 10 a.m. to 3 p.m.
Mickey Shannon is photographer, videographer, photo educator and marketing guru based on the prairies of Kansas. His passion for landscape photography developed out of a love for nature and travel during many trips across the state at a younger age. Shannon has photographed Kansas extensively. It is where he learned and honed his photography work – capturing the details and vibrant colors of sunrises, sunsets and Kansas thunderstorms. His photos can be purchased online at mickeyshannon.com
4.  Prairie Treasures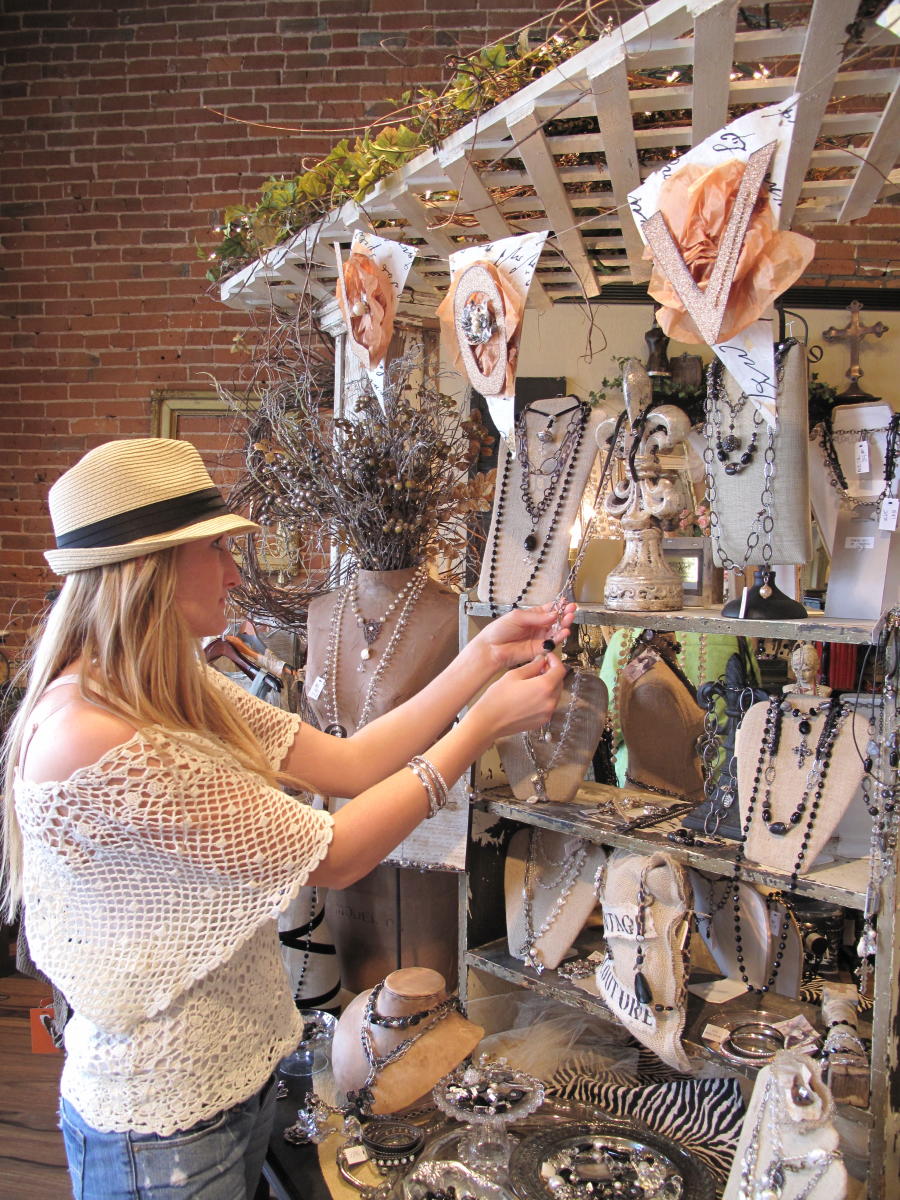 Find unique ceramic jewelry and pottery at Soul Sisters Ceramics. This unique ceramic shop began with a coffee date and a mutual love for a mug. What started in a basement quickly became an opportunity for a new business in Courtland, Kansas. They offer walk-in painting anytime during business hours and private party options. Soul Sister Ceramics is open Tuesday through Saturday from 10 a.m. to 5 p.m.
Artistic Works by Lu was founded on creativity and adventure in 2007. A home-based jewelry business turned into transformed into a studio-boutique in Leavenworth, Kansas. The boutique is open Monday through Wednesday from 10 a.m. to 5 p.m., Thursday from 10 a.m. to 6 p.m., Friday from 10 a.m. to 5 p.m., and Saturday from 10 a.m. to 4 p.m.
Inspired by global motifs and the elegance of the Kansas prairie, Sierra Winter Jewelry is an unexpectedly eclectic collection of timeless and transcendent jewelry. Each piece is intricately designed by Winter and handcrafted from high-quality sterling silver, 14k gold, turquoise, diamonds, and other natural stones. Inspiration from growing up on a ranch in the Kansas Flint Hills, Winter uses each piece to tell a story of golden sunsets, warm prairie breezes, and tradition. Jewelry can be purchased at sierrawinterjewelry.com
5.  Fresh from the Dairy Farm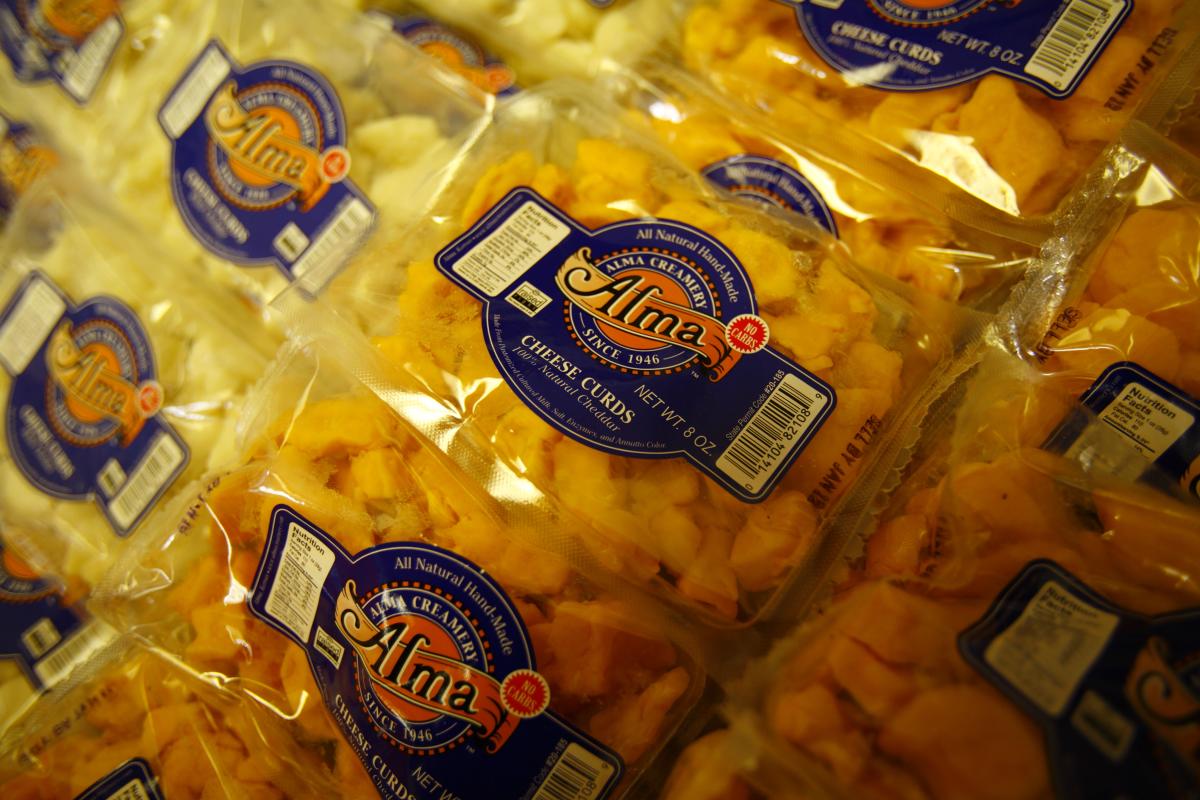 The Jason Wiebe Dairy produces natural cheese made in Durham, Kansas. The goal – to make the best cheese you've ever eaten – right here in Kansas. They raise their dairy cows on the farm that was started two generations previous. Not only is the Wiebe Family making history with their Farmhouse cheese, they live with history; the farm is located on the Santa Fe Trail. The Wiebe Dairy is open Monday through Saturday from 8 a.m. to 5 p.m.
The Alma Creamery in Alma, Kansas, is a specialty grocery store. They sell a variety of cheeses – cheddar, Colby, pepper jack, Monterey jack, co-jack, curds and Parmesan. They also produce their own milk and sell other Kansas specialty food products from Wyldewood Cellars Winery, Grandma Hoerner's, and jerky and sausage from Prairie Thunder Elk. The store is open Monday through Friday from 8 a.m. to 5 p.m. and Saturday from 9 a.m. to 3 p.m.
Experience farm fresh at Providence Hill Farm. They believe in preserving the beauty and integrity found in the artistry of traditional craftsmanship. All products are handmade on the farm by family members using time-honored methods. Workshops are available to learn how to make your own artisan products. Visit the shop in Atchison, Kansas, to purchase goat milk soap, lotion and other bath and body products, breads and cheeses.
6.  Home Brewed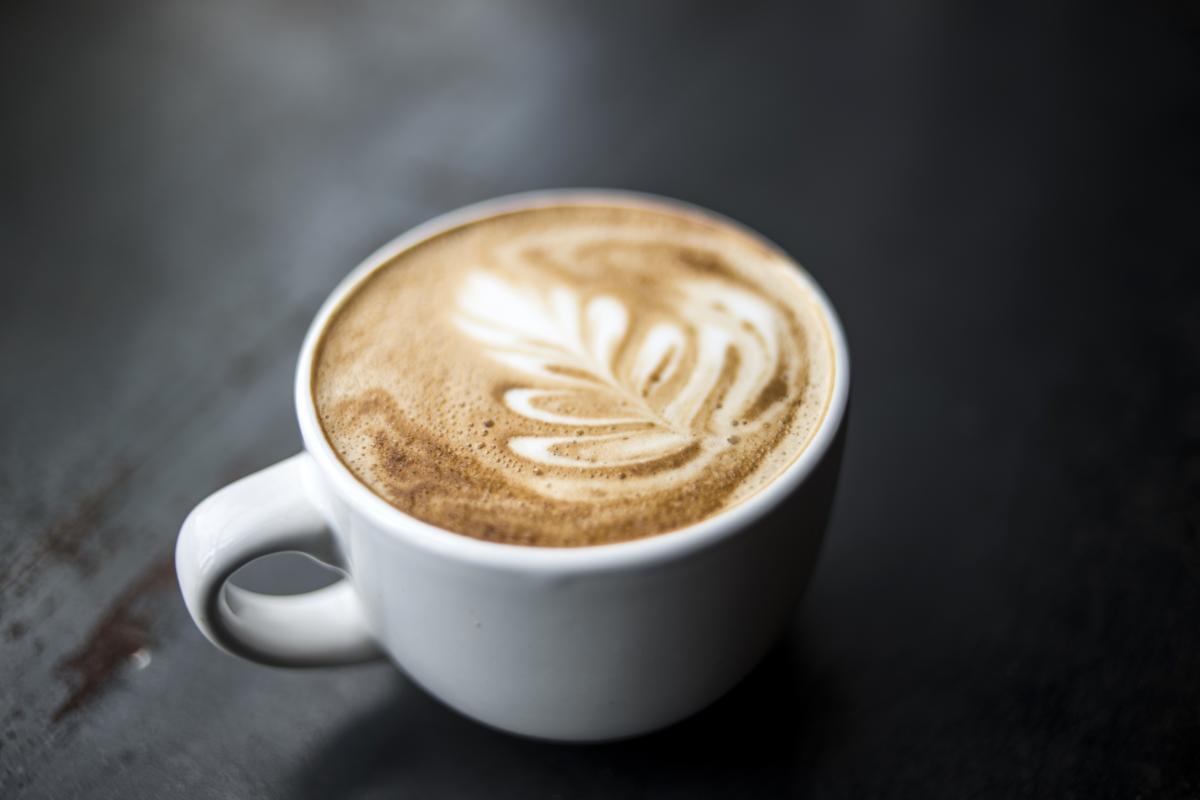 Occupying one of the oldest structures in town, the Blacksmith Coffee Roastery is a special, family owned and operated coffee shop and roasting company located in Lindsborg, Kansas. Blacksmith Coffee Roastery is an artisan micro-roaster, specializing in super premium, single-origin Arabica bean coffees. To compliment hand-crafted coffees, they also have homemade pastries, ice cream and cobbler. They're open Monday through Saturday from 6 a.m. to 6 p.m., and later hours Tuesday through Thursday from 8 p.m. to midnight.
At Reverie Coffee Roasters, they're committed to how they source, roast and serve their coffee. Striving to satisfy each individual customer, they provide multiple brew methods on the bar. Hand crafted beverages include pour overs, craft espresso beverages, cold brew and delicious drip coffee. They hope to enhance your experience and knowledge of coffee. Reverie Coffee Roasters in Wichita, Kansas, is open Tuesday from 7 a.m. to 8 p.m., Wednesday through Saturday from 7 a.m. to 10 p.m., and Sunday from 8 a.m. to 6 p.m.
The PT's Coffee Roasting Company was born in 1993 in Topeka, Kansas, out of the simple desire for an excellent cup of coffee. PT's is a leader in the specialty coffee industry. They roast dozens of single-origin specialty coffees and signature blends for retail locations, wholesale clients, and online customers around the world. There are two locations in Topeka open Monday through Friday from 6:30 a.m. to 9 p.m., Saturday from 8 a.m. to 9 p.m., and Sunday from 8 a.m. to 5 p.m. The Lawrence, Kanasas, location is open Monday through Friday from 7 a.m. to 7 p.m., and Saturday and Sunday from 8 a.m. to 7 p.m.
7.  Native Clay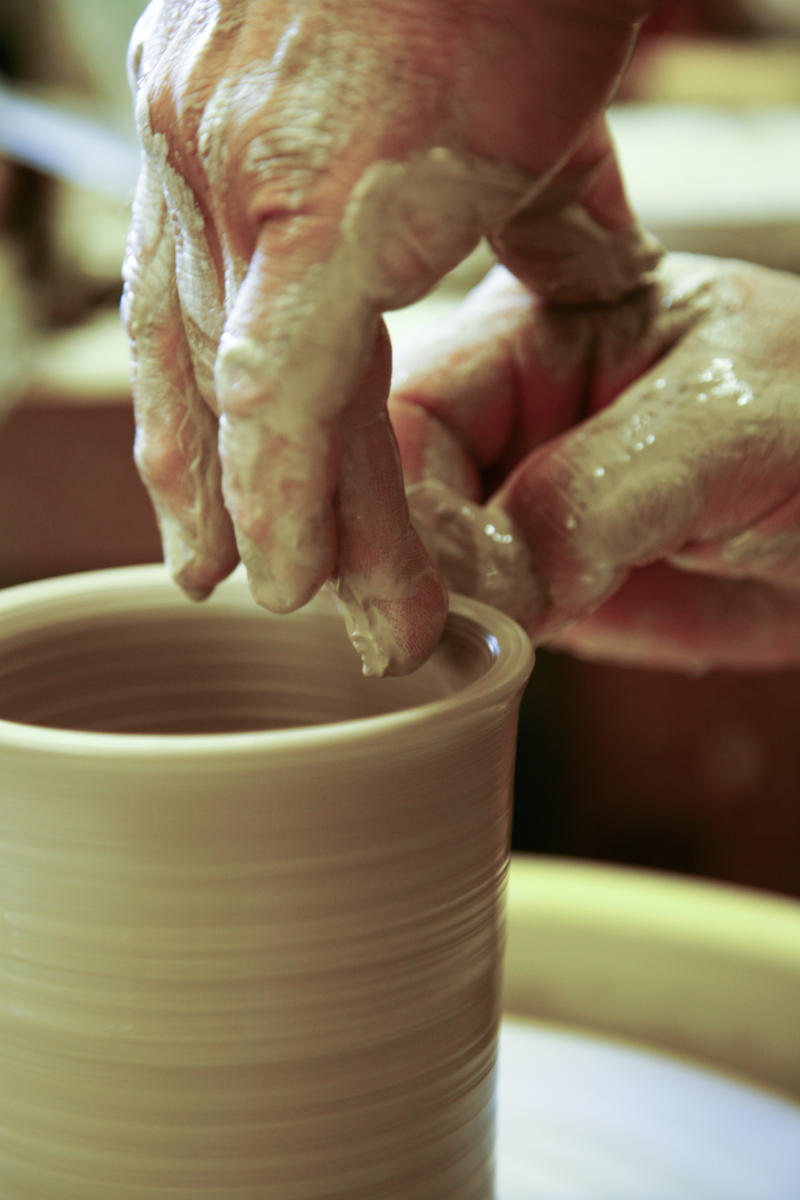 Elk Falls Pottery was established around a couples' homegrown lifestyle and love for things made by hand. With an appreciation for early American stoneware, Steve and Jane Fry began work in 1976 building a kiln and studio, and processing native Kansas clays in Elk Falls, Kansas. To this day, each piece is individually made on a potter's wheel or by other hand methods, and glazed, decorated and fired. Visitors are welcome to stop by the studio to see a nineteenth century treadle wheel, mixing Kansas clays, or making some of the thousands of custom mugs made each year. School tours and group demonstrations are available. Elk Falls Pottery is open most days with varying hours.
Carol Long draws influence from plant and animal life and is fascinated by the small complexities of the micro aspects of nature. Carol Long Pottery continues to evolve as she experiments with new ways to express the intrinsic qualities of nature we often take for granted. Long's potter can be found in Kansas at the Strecker-Nelson Gallery, Manhattan; Bella Luz, Wichita; and Courtyard Gallery, Lindsborg. She also has a booth each year at the Outdoor Living show in Wichita.
Daisy M. Friesen grew up appreciating the beauty of nature, you can see that in her pottery. Mud was her playground – she knew she wanted to be an artist. After Friesen got a kiln, potter's wheel and a real studio, she wanted her work to be accessible to people everywhere – in 2010 she opened Friesen Art on Etsy. Her pottery can also be found in Kansas at the Courtyard Gallery, Lindsborg; Dyck Arboretum Gift Shop, Hesston; and Capitol Store and Kansas History Museum, Topeka.
8.  Scents from the Plains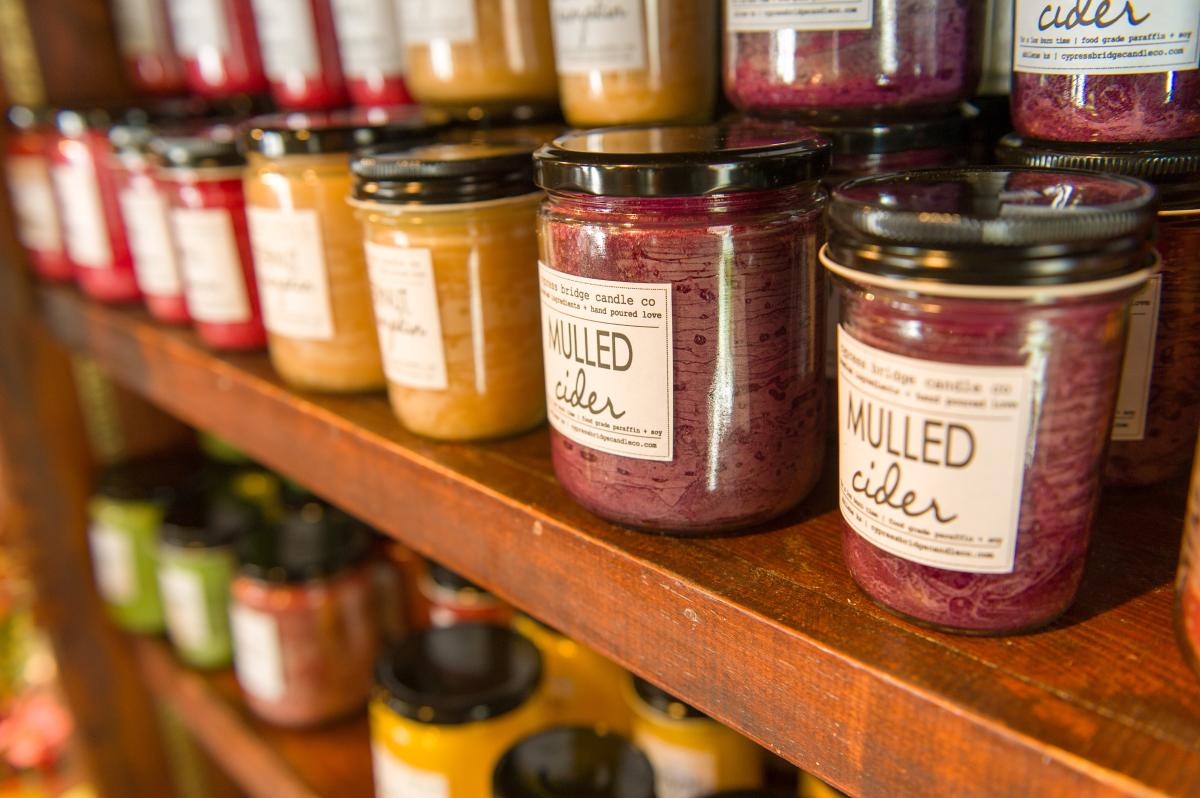 Located in Abilene, Kansas, Cypress Bridge Candle Co. hand pours and hand blends all the items in the shop. Owned and operated by a mom and daughter team, they come up with unique combinations for candles, potpourri, oils, lotions, melts, and sachets that share the story of Kansas seasons and farmers markets through a unique variety of scents. Cypress Bridge Candle Co. is open Monday through Thursday from 10 a.m. to 6 p.m., Friday from 10 a.m. to 4 p.m., and Sunday from 11 a.m. to 4 p.m.
At Kansas Earth and Sky Candle, they offer soy candles and soy wax melts in calming farmhouse scents unique to the Kansas prairie. Kansas is known for its open skies, rolling prairies, friendly people and plentiful harvest, Kansas Earth and Sky Candle, aims to capture those moments in their high-quality candles. Family farm operated, they respect quality in every candle they hand pour. Located in Ellinwood, Kansas, they're open Saturday from 10 a.m. to 2 p.m.
Waxman Candles originated from a $5 hobby kit ordered in 1969. Family owned and operated for more than 45 years they are located in Lawrence, Kansas. They offer unique and 100 percent handmade candles. From hometown favorites, to soywax and beeswax, to amazing seasonal favorites in paraffin wax, Waxman Candles is one of a kind. They are open Monday through Saturday from 9:30 a.m. to 7 p.m. and Sunday from noon to 5 p.m.
9.  Farm Fresh Life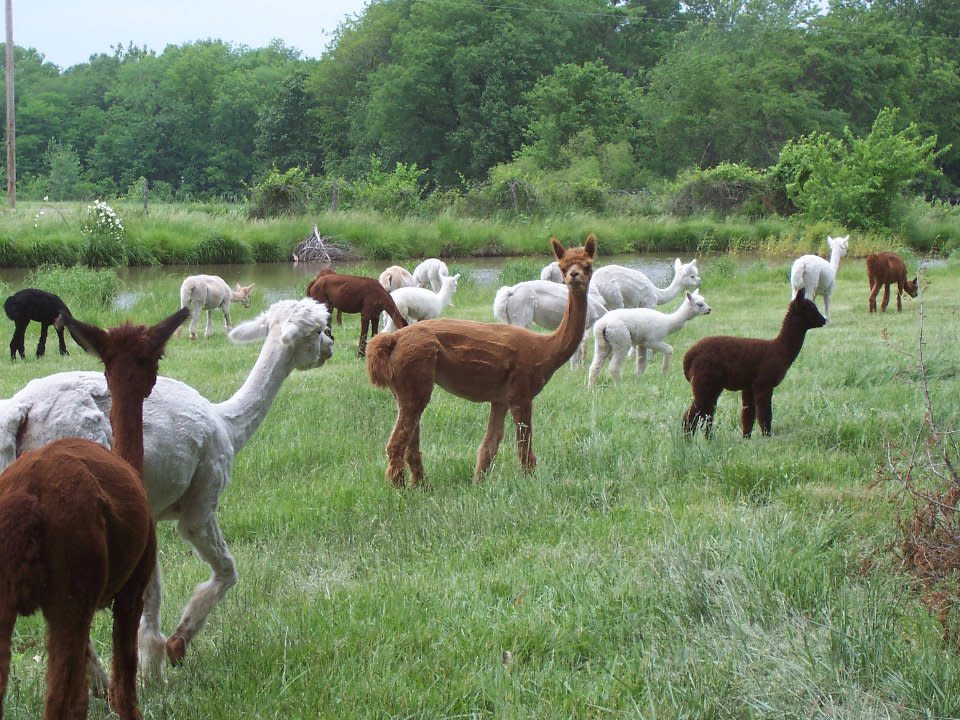 A dynamic family run alpaca ranch, Fairview Farms Alpacas specializes in all facets of the alpaca industry. Visitors can see the operation of the ranch, including the pens, barns, feeding areas, stalls and other equipment utilized for alpacas. Participate in daily farm chores. Pet the alpacas, feel how soft their fleece is. Fairview Farms Alpacas is located near Hays, Kansas, and is open daily from 9 a.m. to 4 p.m.
Alpacas of Wildcat Hollow, is an urban farm and arts and crafts store in Eskridge, Kansas. Explore the various products made from alpaca fleece. Shop the farm store for gifts, clothing and accessories. Store hours vary.
A vintage 20-acre farm in rural Miami County, Alpacas at Willowbrook Farm breeds and raises alpacas. They tale advantage of available educational opportunities and offer courses at the farm. Continuing education helps them make improvements each year. Alpacas at Willowbrook Farm is located in Louisburg, Kansas. Hours of operation vary.
10.  Locally Raised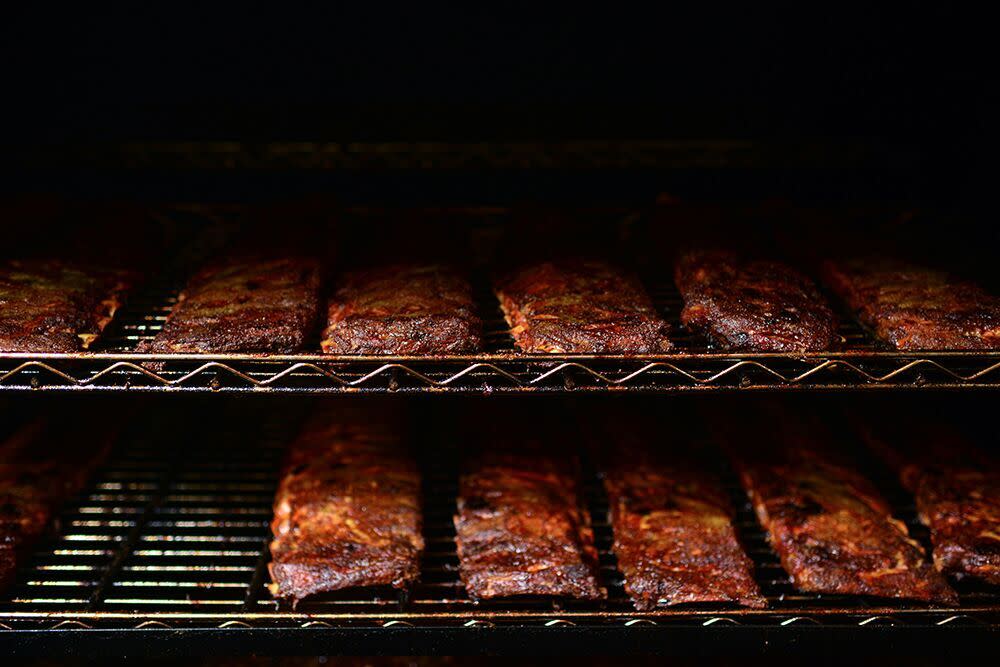 Oatie Beef started with a bowl of oatmeal – the idea that you can taste the difference when an animal is healthier and happier. The Picolet family worked together on the Picolet Farm and Ranch in Dwight, Kansas, to establish something they were proud of. Oatie Beef was created through hard work, dedication to quality and learning from mistakes. Their animals drink from natural springs on the farm and eat only the best. Oatie Beef can be found in Kansas at the Lenexa and Manhattan farmers markets every Saturday.
Yoder Meats specializes in the procurement, fabrication and production of local, all natural, high-quality products. They provide locally raised meat products and unique gift items. They have an assortment of gift baskets and boxes that include award winning smoked meats, cheeses and exotic meats. The retail stores offer unique and homemade products from homemade sausages, to Kansas and Amish goods. Yoder Meats is located in Yoder, Kansas, and three locations in Wichita, Kansas. They are open Monday through Saturday from 9 a.m. to 6 p.m.
Kansas City is where barbecue is a way of life – it can even transform a neighborhood corner gas station into one of the most popular restaurants in Kansas. Joe's Kansas City Bar-B-Que prides itself on the mystical properties of smoke that transform ordinary meat into extraordinary. The Leawood location, Original Gas Station Restaurant, and Olathe location are open Monday through Thursday from 11 a.m. to 9 p.m., and Friday and Saturday from 11 a.m. to 10 p.m.