Getting into birding in Kansas
Birding, a.k.a. birdwatching, is a fantastic way to immerse yourself in the outdoors and learn about nature. It's also a rare pastime where beginners can find instant fun and satisfaction.
That's especially true in Kansas, where nearly 500 species of birds have been documented thanks a wide range of habitats. During migrations some birders tally 100 or more in a day!
If you're a beginner at Kansas birding, here's some valuable advice –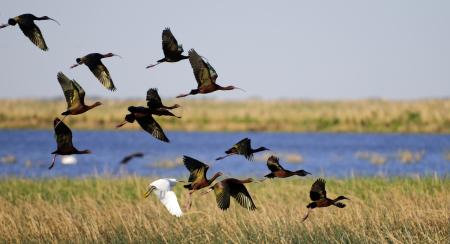 That's pretty much all you need to know. Especially for beginning birders, There's No Place Like Kansas!