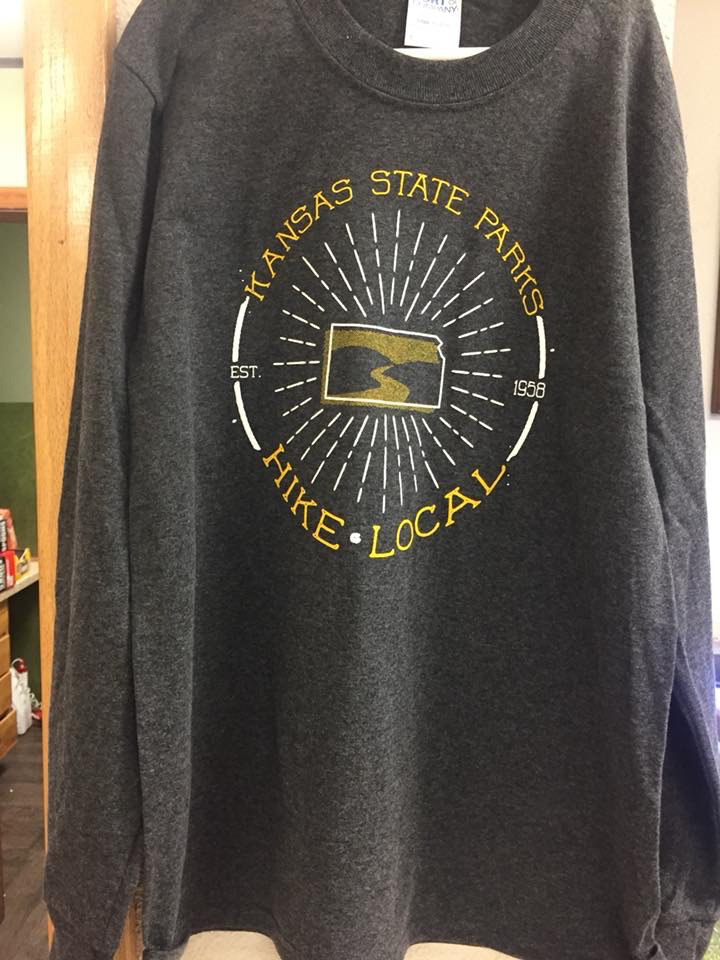 On New Year's Day Kansas state parks wants to help you get some exercise and experience some of Kansas' finest hiking trails. The event, called First Day Hikes, will be held at 19 Kansas State Parks. All hikers get a free, "Hike Local" long-sleeved t-shirt.
"It's just an amazing way to get things started for a New Year," said Linda Lanterman, Kansas Department of Wildlife, Parks and Tourism state park director. "It's great for people to get out into nature on the first day of the year. We've found people who go on these First Day Hikes are very likely to come back and do more hiking throughout the year. For many, that First Day Hike has been the first time they've hiked in a state park. It's a fantastic introduction."
Kansas' 26 state parks offer access to over 1,000 miles of Kansas hiking, cycling and horseback trails, ranging from short, paved paths to the 96-mile Flint Hills trails.
First Day Hike trails are generally a mile or two of family-friendly terrain. Park staff lead the treks to help to educate hikers along the way. Many hikes will be along the shores of large lakes, pass through tall, rugged woodlands and/or across broad native prairies. Odds of seeing things like bald eagles and other wildlife are very high, so bring your binoculars.
First Day Hikes began in Massachusetts about 25 years ago. All states, including Kansas, came on board in 2012. Many are held in Canada, too. Most Kansas state parks hosting hikers will offer drinks and snacks. Hikers are also encouraged to bring their own, too. Leashed pets are welcome. Children must have adult supervision.
The guided hikes are free. Participants need a vehicle permit to drive into the park. Daily passes are $5 and sold at self-serve stations in the park. Some park offices will be open to sell daily passes or $25 annual passes. People are encouraged to buy the 12-month Park Passport state park permit when they register their vehicles.
State park Facebook pages will carry the news if hikes are cancelled because of bad weather.