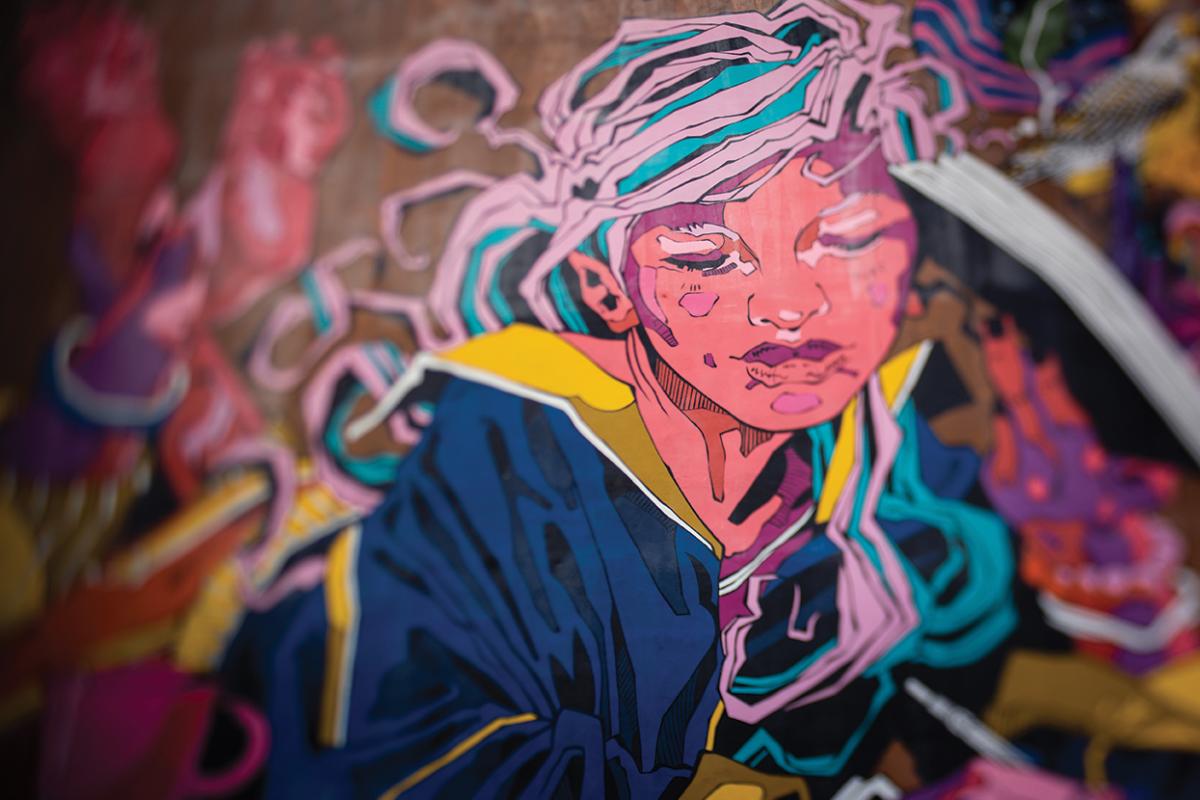 A conversation with KANSAS! photographers about their lives in photography 
With a husband in the military, photographer Amy Meng is no stranger to travel. After living out of state for a while, the pair eventually found their way back to her husband's home state where he returned to serve as a pediatrician at Fort Riley. Since then, the two have spent the last 16 years raising three boys.  
Meng first embraced photography while fighting a rare disease after her second child was born. It was during this time she found the art provided hope, beauty and respite. She continues to capture images and highlight everyday beauty as a professional Kansas-based photographer. 
KANSAS! (KM) What are some uncommon objects that you like to photograph? 

Amy Meng (AM) I like to photograph items that others might find ugly and see how I can make them look beautiful. I've photographed my dirty oven, a mud puddle with a reflection of a windmill and shriveled crabapples.  
KM: Tell us about your best chance photo taken in Kansas. Where was it? How did it come about? 

AM: I was photographing a purple coneflower at our house [see page 20] with the light shining down on it beautifully and a bee came down and stopped just at the right moment for me to take the photo. 
KM: What is your favorite Kansas landmark to photograph? 

AM: Windmills. This image [see page 20] was taken on my in-laws' farm near Kingman, Kansas, where their windmill proudly stands near their 105-year-old farmhouse built by my husband's grandpa. The image was shot with a Lensbaby lens and focused at the reflection in a mud puddle. After a period of drought, they had just received a lot of rain. My dad farmed, too; we were hit with the 1993 floods in Missouri. I wanted to capture the idea of weather and farming—how it is everything to farmers. I wanted it to be beautiful and show earth, wind and rain. 
KM: What have you learned from being a photographer that you wouldn't have learned otherwise? 

AM: Photography has taught me about life and about myself. It has taught me about creativity, fear, courage, mindfulness, intuition, empathy, authenticity, respect and emotions. Photography allows you to discover your creative soul and share your authentic voice with the world.  

KM: What was your favorite photoshoot of your career? 

AM: I have been on a search to find hopeful images for healing. In "Hopeful Wishes," my photo was about a struggle, but holding onto hope. I photographed a dandelion [see page 20] considered to be ugly and showed its beauty. I backlit the weed at sunset and added a rainbow—the symbol of hope. I wanted to show the weed hoping to be picked by a child so she can give away her wishes. I was excited when the photo turned out exactly how I pictured it in my head